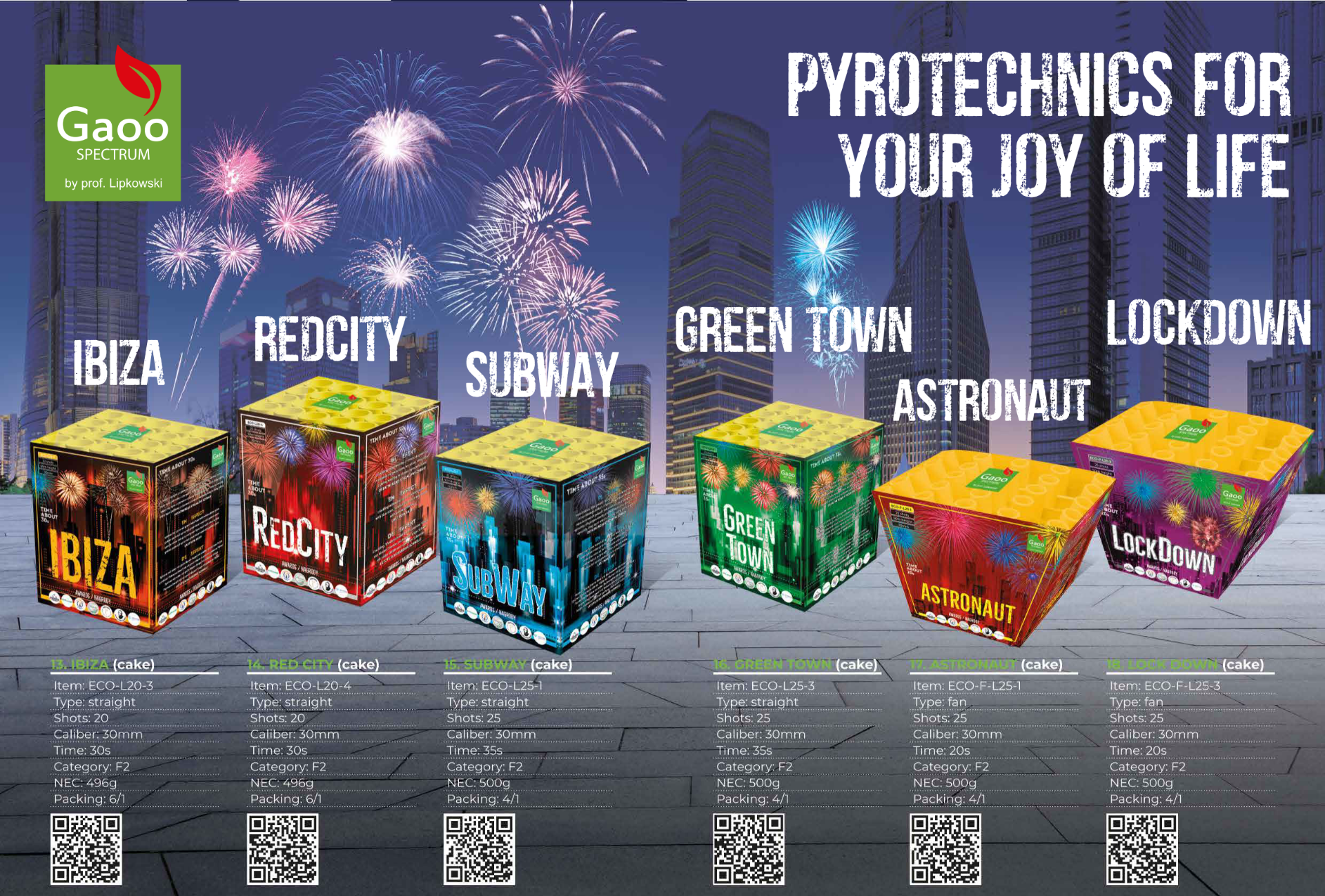 Tradition meets innovation - GAOO's mission
Our company was founded in 2006 and has grown over the years into
one of the most important pyrotechnics suppliers in Poland and Europe.
We not only experienced the development of industry and technical innovations, but also played a leading role in them. Our customers rely on the quality and repeatability of our products. Thanks to years of experience, we know that to produce consistent, high-quality products, all you need is the right combination of climate, high-quality chemicals and raw materials, mechanical equipment, rigorous product testing procedures at all stages of production and experienced, dedicated staff.
We work to establish the quality standard used by the pyrotechnic industry to evaluate pyrotechnic products and services. Our goal is to be flexible while creating and delivering safe and reliable products.
Welcome to Gaoo!
Join the group of our well looked after clients!
We are waiting for you!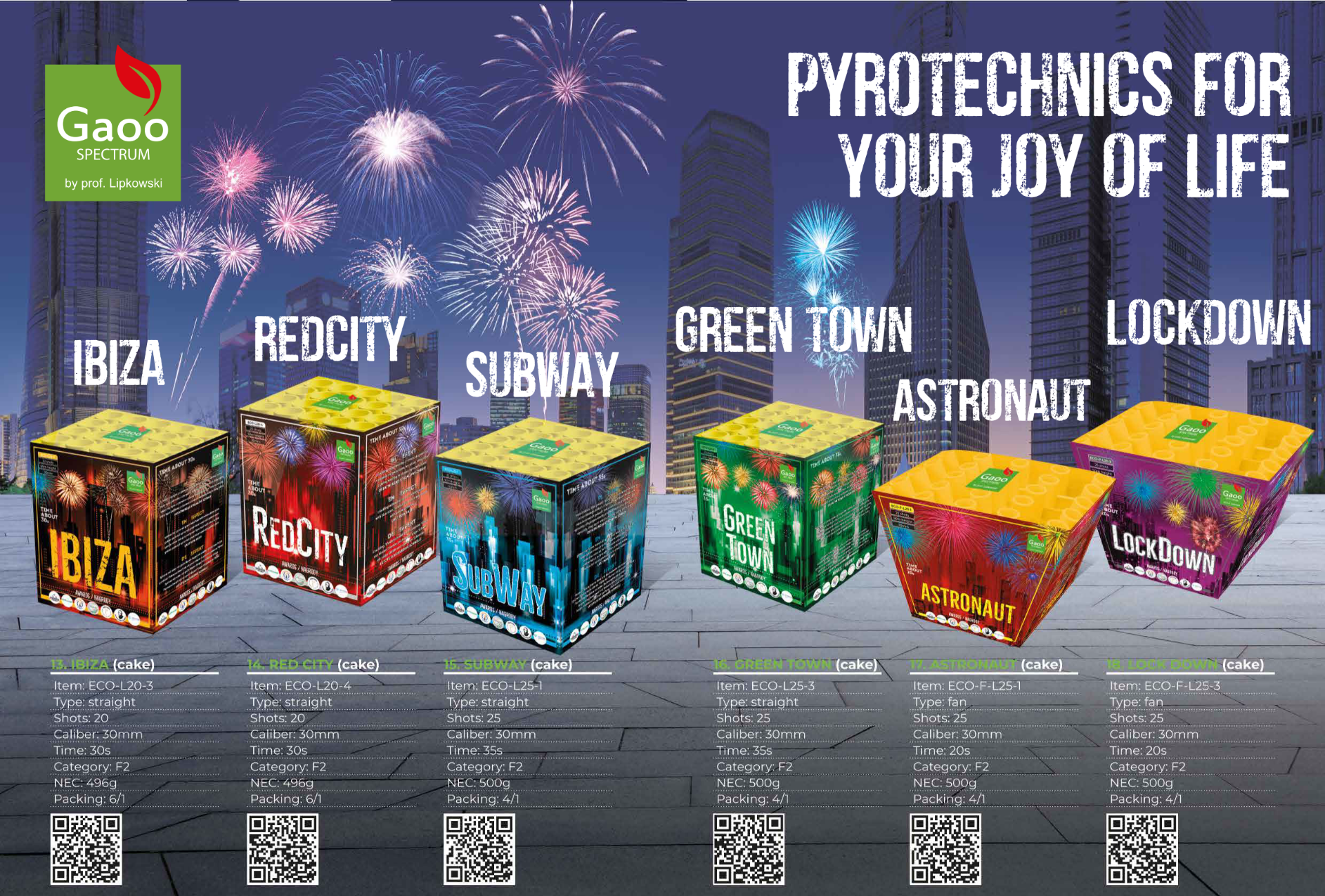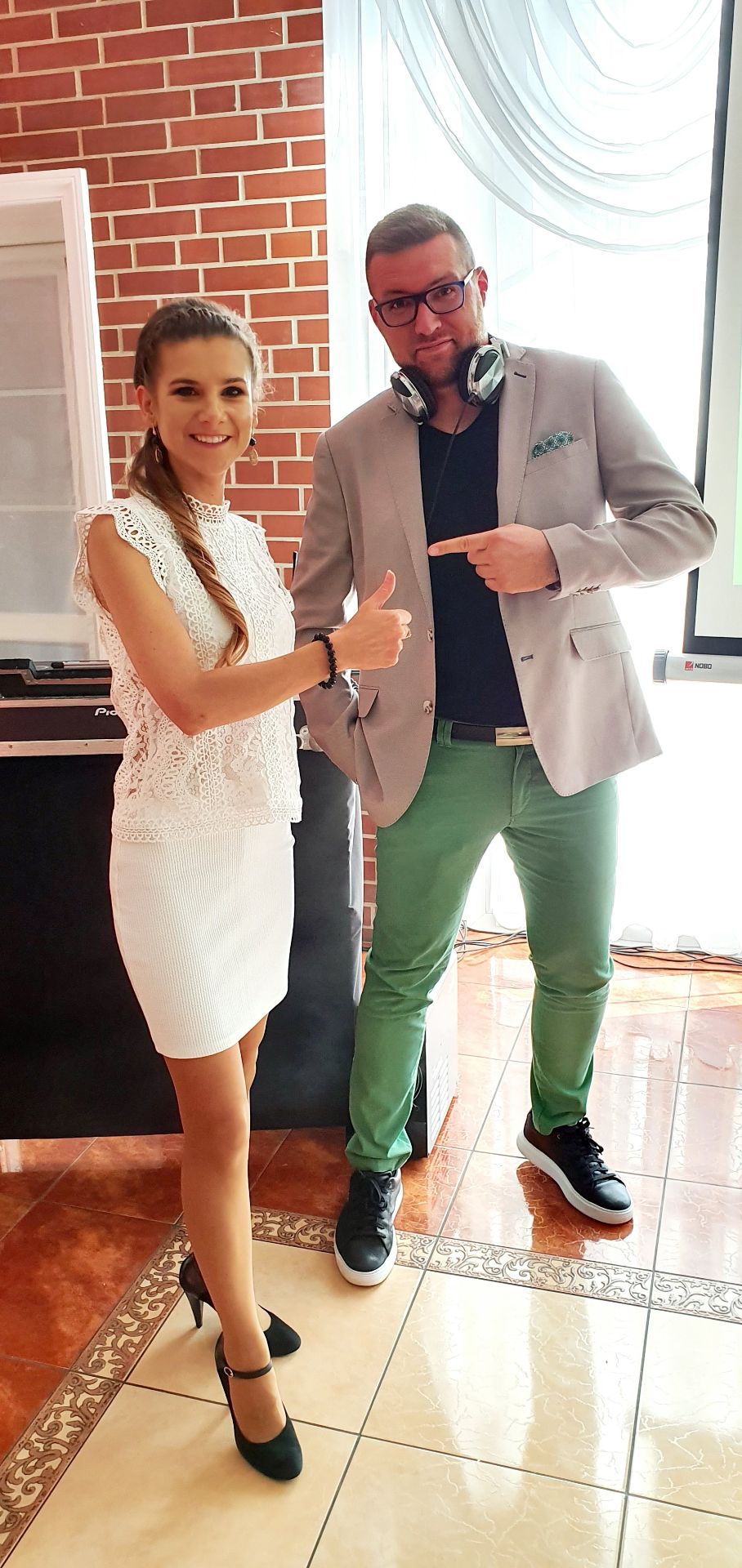 We are united by passion and enthusiasm for work - GAOO team!
Our highly experienced, motivated and goal oriented team is driven by passion and commitment to developing products that meet the constantly changing needs of the pyrotechnic industry. Dedicated GAOO team constantly strives to raise the bar in the field of pyrotechnics, its chemical compositions, special effects, construction, labels, names, innovative solutions as well as in providing service on the highest level to our clients.
MADE WITH PASSION
The sky and sky effects have no limits for us! Our passionate team combines the talents of scientists with the specialist knowledge of pyrotechnics. In the process of designing and producing fireworks, the possibilities of our imagination are unlimited, which can be seen in the effects of our work.
In China, during production and during all kinds of trainings, symposiums, conferences, lectures, conventions or fairs, both Polish and international, we search for new trends and ideas, this way every year we can introduce many new products!
Some products must give way to others, while some are so popular that they sell out very quickly. So if you're looking at a product and you're thinking about buying it - don't wait too long or you may miss out! :) Some of the assortment remains in the regular, standard offer, some are limited, available only for a limited time and quantity.
HEAD OF THE GAOO RESEARCH TEAM
We are proud that we have on board true passionate of molecular chemistry, with amazing world achievements in this field, prof. zv. dr hab. chemical sciences, physicochemist - Janusz Lipkowski. The professor is mainly involved in research on selectivity, phase equilibrium and kinetics of inclusion processes as well as molecular recognition, basic and application research in the field of physicochemistry of crystals and porous molecules.
He is the founder of the School of Supramolecular Chemistry in Poland.
He collaborates with Nobel Prize winners in chemistry.
Features and badges:
Vice-President of the Polish Academy of Sciences 2003-2006
president of the Warsaw Scientific Society
director of the Institute of Chemistry of the Polish Academy of Sciences 1992-2003
chairman of the Chemistry Committee of the Polish Academy of Sciences 2008-2016
full member of the Polish Academy of Sciences
chairman of the Council of Curators of Exact Sciences and Earth Sciences 2008-2011
member of Academia Europea Fellow of the Royal Society of Chemistry
honorary member of the Moldavian Academy of Sciences
honorary doctorate from the Institute of Inorganic Chemistry of the Russian Academy of Sciences in Novosibirsk
honorary professor of the Siberian Branch of the Russian Academy of Sciences
honorary professor of Ningbo University (China)
Knight's Cross of the Order of Polonia Restituta
Gold Cross of Merit.
Several years of specialized research and tests carried out by our research team under the direction of prof. Lipkowski contributed to the development of an innovative formula of GAOO SPECTRUM ecological fireworks.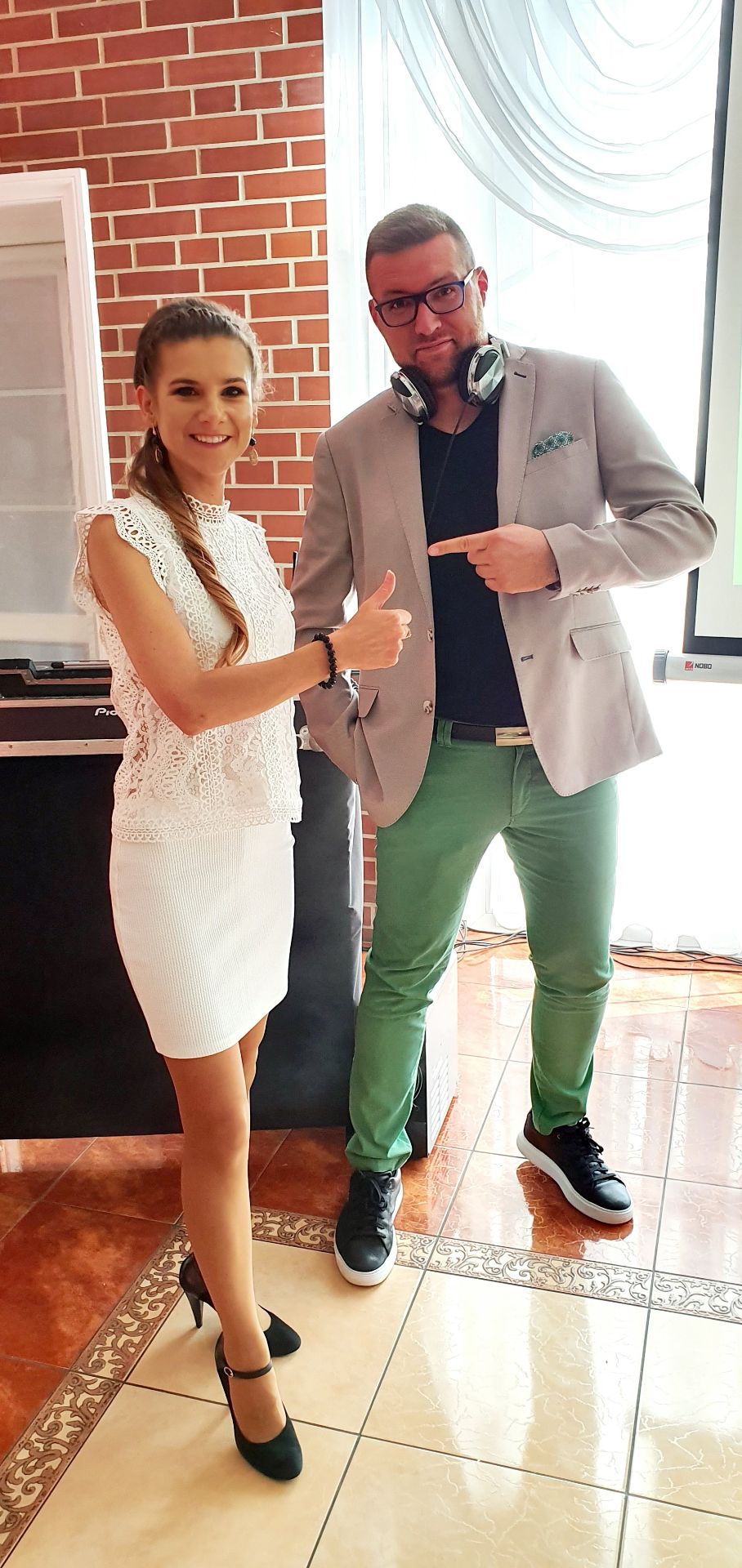 Our brands
Our production is based on 8 product brands.
Each brand differs in effect, volume, purpose, and this diverse selection allows us to adapt to the requirements of even the most demanding customers:
GAOO FIREWORKS - our first flagship brand, GAOO offers every type of fireworks
GAOO SPECTRUM — a line of ecological fireworks, containing an innovative, ecological composition, patented in 27 EU countries, Switzerland and Great Britain
KASAK EXTREME - Premium brand, characterised by high quality powder, extraordinary patterns of effects that last long in the sky and larger-size products, perfect for professional pyrotechnic shows
HAMMER - a line of products dedicated to fans of loud, acoustic effects, in which bang is the main characteristic
KRACHMEN - our first main firecracker line
ACHTUNG - brand of firecrackers in class F2 and F3
BOMBER - firecrackers for entertainment
HOOT - outstanding line of products with a loud bang and whistle effect.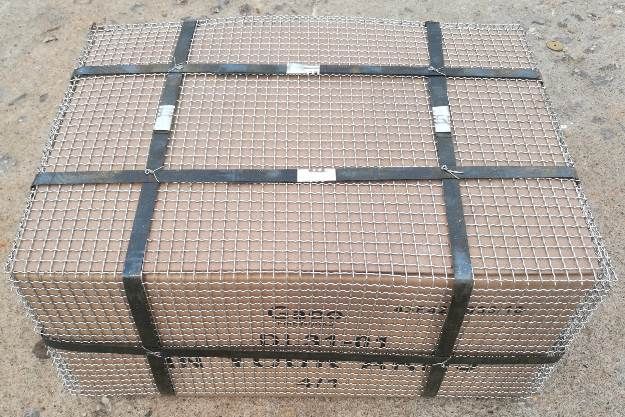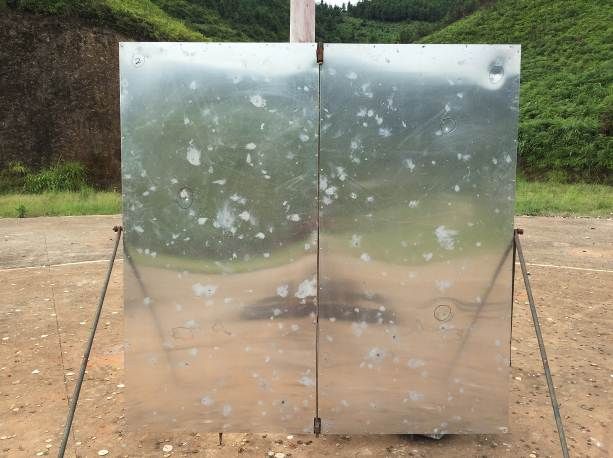 Quality and safety
We have been creating pyrotechnic materials for 15 years. Quality and safety have always been our priorities. As a team of people with passion and many years of experience, we are looking for the best solutions to create fireworks that will meet the needs of our clients.
To ensure the highest quality and safety of use, our products undergo many laboratory and field tests. Product testing is an extremely important part of the production process. All raw materials are tested in a pyrotechnic laboratory before production. They must meet rigid standards in the pre-production testing phase. Our production staff is well trained and has extensive experience identifying imperfections in semi-finished products that may adversely affect the performance of the finished pyrotechnic product.
QUALITY CONFIRMED BY CERTIFICATES
Our products are manufactured in accordance with the CE certificate, according to the harmonised standards EN15947-1-5. The CE mark on our products ensures that they meet stringent standards and the highest standards in terms of quality and safety. Therefore they can be sold throughout Europe.
We guarantee high quality products confirmed by certificates:
• TÜV Rheinland - CE
• CerTrust Ltd.
• BAM Federal Institute (Germany)
• Fedpol (Switzerland).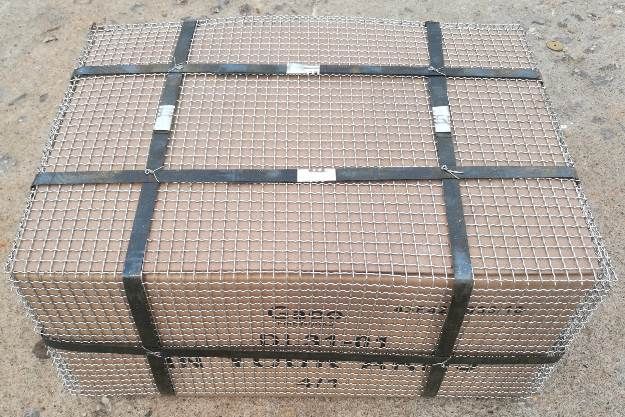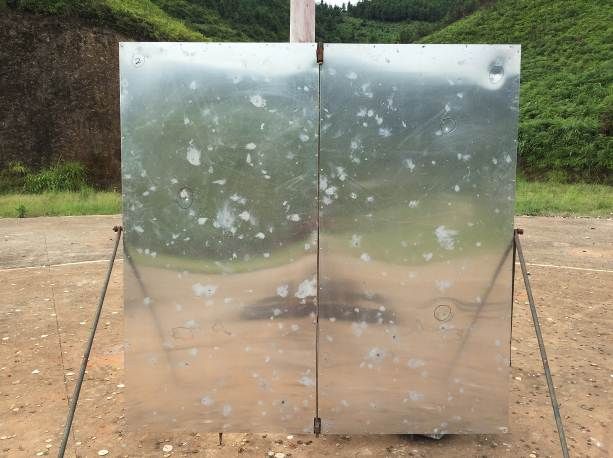 Revolution in pyrotechnics - ecological solution patented in 27 EU countries, Switzerland and Great Britain
The scale of the project
As the first in Europe, and as far as we know, also in the world, we have developed a new, unique, environmentally friendly composition of fireworks. GAOO SPECTRUM ecological fireworks are offered to 27 countries of the European Union, Switzerland and Great Britain. We are currently validating the European patent in the United States, China and India.
The level of innovation and the debut of the brand
The solution has been patented and we are the only company in Europe producing ecological pyrotechnics. The debut of the GAOO SPECTRUM brand took place on the "Innovation Day", during the Spielwarenmesse fair in Nuremberg. It is the largest fair of the toy and fireworks industry in the world. The GAOO SPECTRUM brand was the only one from the pyrotechnic industry to take part in the "Innovation Day". The ecological solution aroused great interest among representatives of the international press, television and foreign wholesalers.
Recipients of ecological pyrotechnics
Ecological technology can be used in many types of fireworks, both in amateur pyrotechnics (available to aged 18 or over) and in professional pyrotechnics (available to authorised companies).
We especially encourage following businesses to cooperate with us:
pyrotechnic companies that organise firework displays, e.g. for cities on New Year's Eve, sports celebrations, during state celebrations, to celebrate the jubilees and others
specialised industry wholesalers
chain retail stores.
Benefits for Recipients
The GAOO SPECTRUM brand offers a large selection of ecological products, the highest quality of customer service and fast and safe delivery.
Ecological fireworks are an alternative to traditional pyrotechnics. The pyrotechnic industry becomes eco-friendly to ecologists and all those for whom the natural environment is not indifferent. Thanks to the first patented formula of eco fireworks, Polish and foreign entrepreneurs from the pyrotechnic industry can expand their companies thanks to ecological pyrotechnics.
The GAOO SPECTRUM brand has received many prestigious awards, which strengthens the image and sales. Awards are an important element in building the brand's image and predict its bright future.
Thanks to the achieved ecological effect, we spread positive information about the creation by a Polish scientist - the first Polish ecological solution in pyrotechnics, produced in a Polish plant, distributed on the Polish market and exported to foreign markets.
marka garo otrzymała wiele prestiżowych nagród to wzmacnia wizerunek marki i zwiększa sprzedaż
Each of the recipients and viewers of pyrotechnic shows will be able to enjoy the spectacle without worrying about the environment. Now you can organise firework displays using GAOO SPECTRUM eco-friendly and eco-friendly silent fireworks.
WHY ECOFIREWORKS?
Our GAOO SPECTRUM pyrotechnics are designed with nature in mind. They are made for everyone who is not indifferent to natural environment.
Ecological fireworks by GAOO SPECTRUM have a spectrum of benefits:
innovation in the field of ecology - the patented material absorbs heavy metal ions formed as a result of the explosion and does not dissolve in water
noise reduction - among the products of the GAOO SPECTRUM brand, we have also distinguished ecological silent fireworks, which are several dozen decibels quieter than traditional ones, and are in no way inferior in terms of visual effects
attractiveness - they retain their diversity and visual effects
the highest quality of workmanship, only tested and certified products
safety in use, storage and transport.
GAOO SPECTRUM IN A NUTSHELL
1. What is GAOO SPECTRUM?
GAOO SPECTRUM is a new brand in the pyrotechnic industry. It was created as a result of analyzes of natural and social phenomena and the expectations of people who care about ecology.
2. What is the history of the GAOO SPECTRUM brand?
In 2010, we established cooperation with the Polish Academy of Sciences. Then we met Prof. zv. chemical sciences, physicochemist Janusz Lipkowski, who started research on an innovative eco formula. Research and tests lasted 7 years and ended with the submission of patent applications. The solution - the ecological pyrotechnics line of the GAOO SPECTRUM brand was granted in 2017: European Patent - honoured in 27 countries of the European Union, two Polish patents, a German, English and Swiss patent.
3. What are the advantages of the GAOO SPECTRUM brand and what distinguishes it from the competition?
As the first in Europe, and as far as we know in the world, we have developed a new, unique, environmentally friendly chemical composition of fireworks, and currently we are the only company producing ecological pyrotechnics. The technology can be used in any type of pyrotechnic product, both in amateur pyrotechnics (available to retail customers) and in professional pyrotechnics (available to licensed companies).
In the line of eco products, we also offer silent, animal-friendly fireworks. The use of our patented sorbent pyrotechnics in chemical compositions does not affect the visual effects of fireworks. Thanks to ecological fireworks, it is possible to organise shows with a significant reduction in environmental pollution.
4. What are the benefits of GAOO SPECTRUM for business and individual customers?
The pyrotechnic industry becomes more eco-friendly, friendly to everyone for whom the environment is not indifferent, thanks to which entrepreneurs can expand their companies based on ecological pyrotechnics.
Companies organising firework shows can use eco-friendly and ecological silent fireworks of the GAOO SPECTRUM brand, so their offer will be more attractive for eco-lovers, the number of which is constantly increasing. Every individual, can use eco pyrotechnics and enjoy the sky spectacle with greater care for the environment using GAOO SPECTRUM.
5. Who should protect the environment first?
Everyone, each of us should make every effort to leave our planet in the best condition for the next generations.
6. What can be done to effectively contribute to environmental protection?
Environmental protection can be ensured by:
rational use of nature and its resources
eliminating those factors of human activity that are harmful to the environment
using innovative technologies and technological solutions such as our ecological technology in pyrotechnics.
7. Are organic products a temporary trend or a long-term change in the company?
In today's world, ecology and practices related to it are almost a necessity. Without ecology, it is impossible to function today. In many industries, more and more attention is being paid to minimising the negative impact on the ecosystem. We are constantly expanding the range of the GAOO SPECTRUM brand with new products. New technologies change the market. It is worth betting on ecological products and innovative solutions.
8. Will other Companies follow GAOO SPECTRUM?
Every company must find its answer to the changing reality. I think that now for many entrepreneurs, ecological actions are usually forced by reality, although we predicted these trends 10 years ago. But everyone has to find their own way and their place in these realities.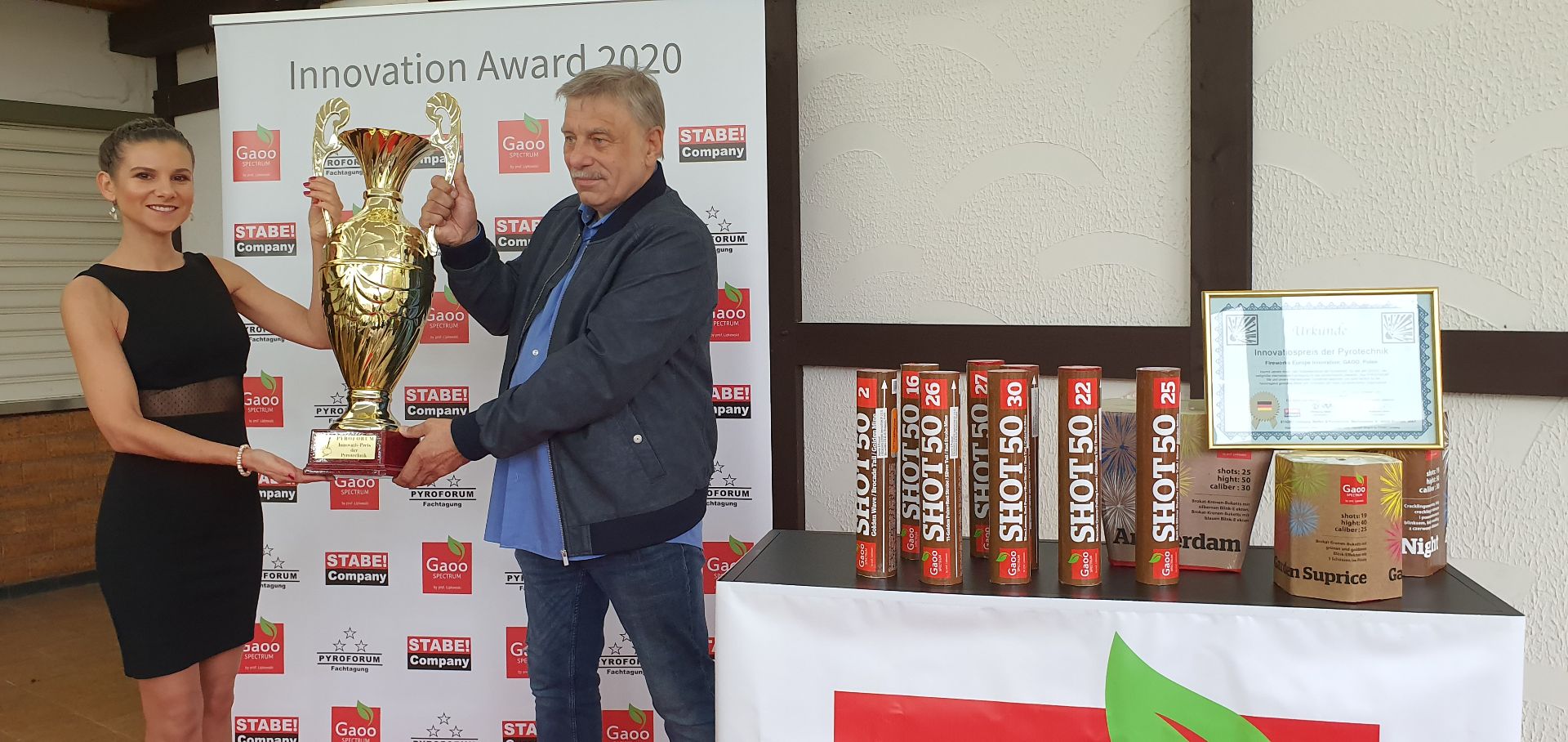 Prizes and awards
Our products have been appreciated by well-known competition committees in Poland and abroad for many years. The patented ecological solution of the GAOO SPECTRUM brand has received many prestigious awards and recognitions. The awards we have won are an important distinction for us and an appreciation of our many years of research on an ecological solution in pyrotechnics, as well as recognition of our reliability, professionalism and responsibility in our approach to business activities. Our clients and business partners can be sure that we provide them with the highest quality products. Awards are synonymous with credibility, prestige and trust.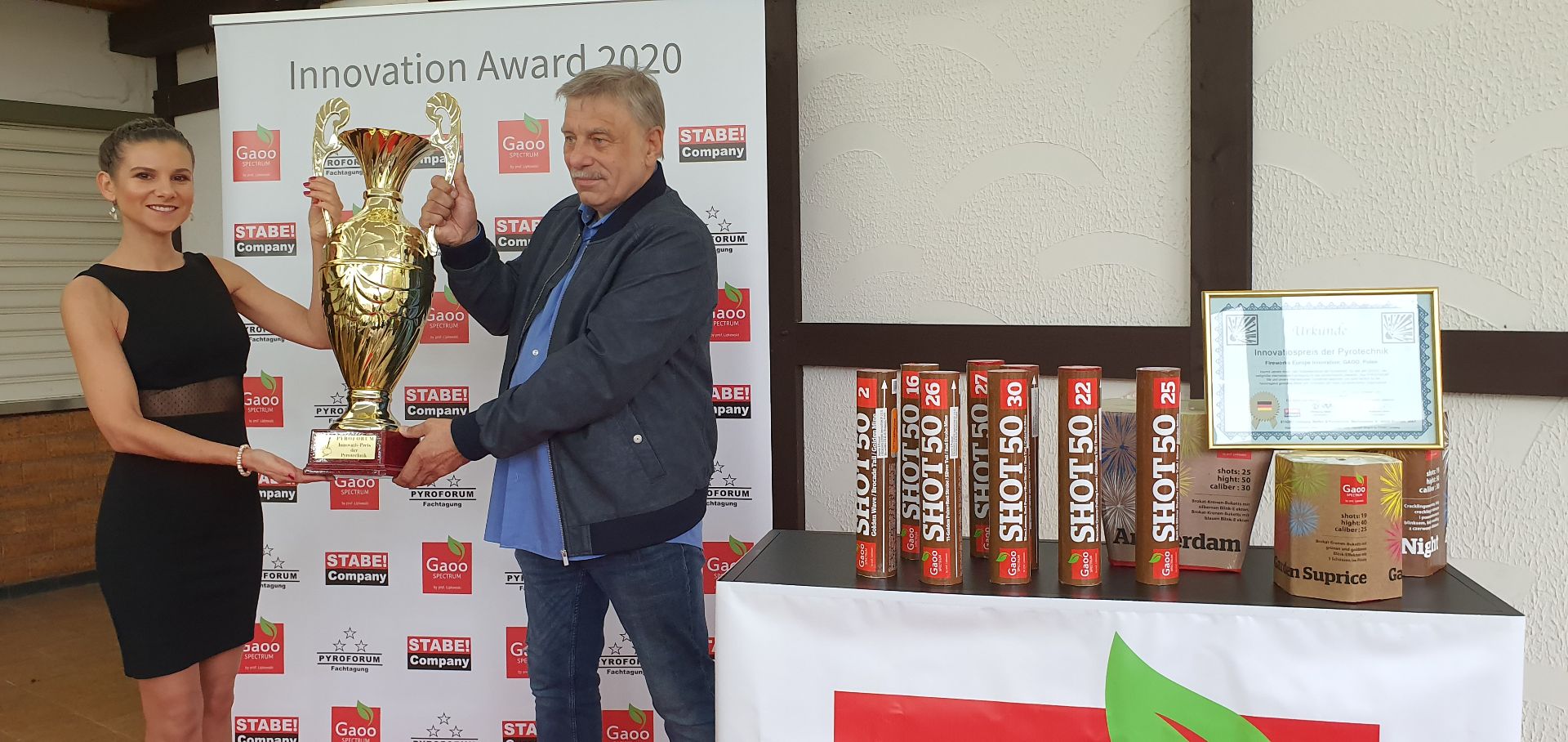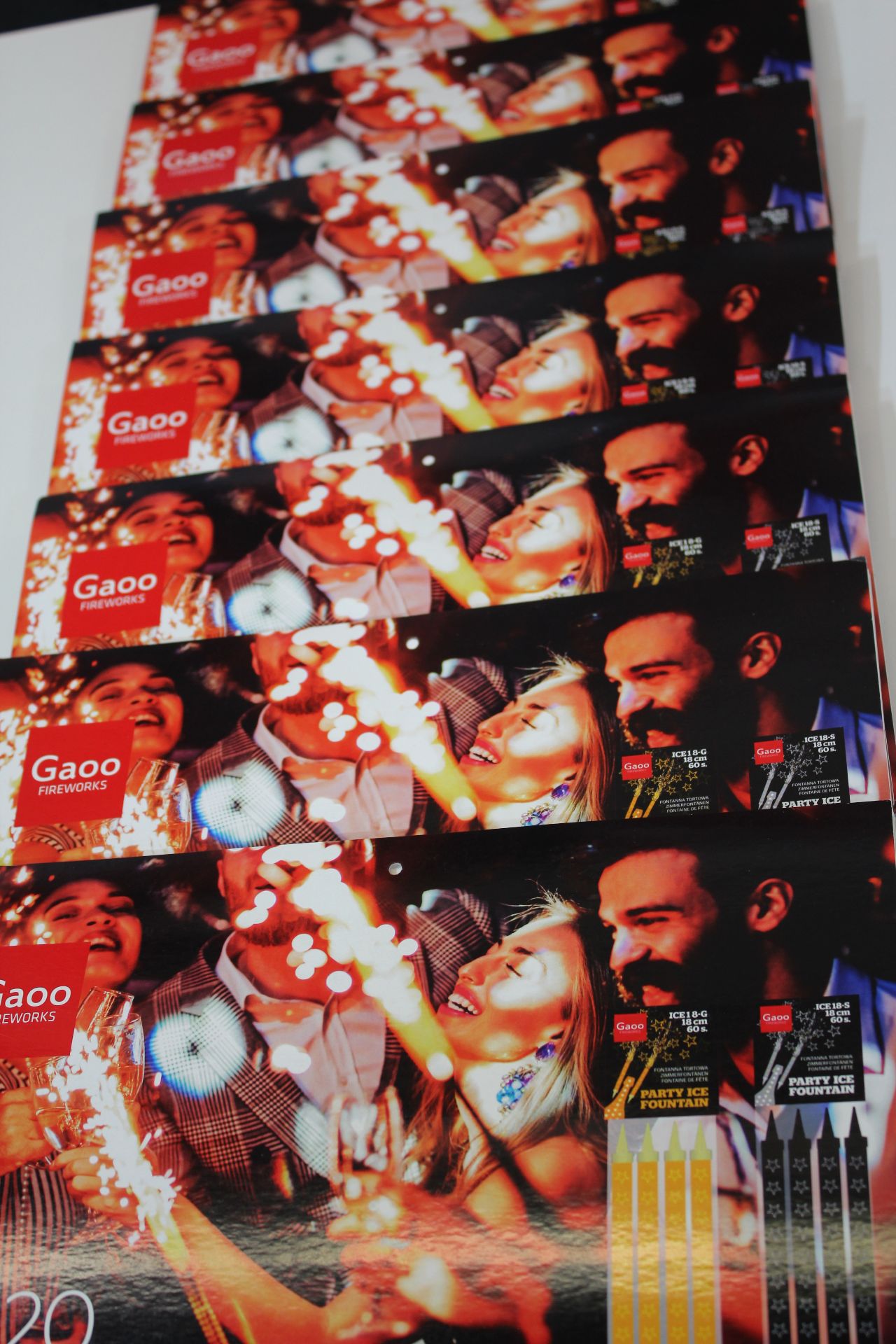 Our strengths? Our services! So a few words about professional advice
At GAOO, we take care of every detail during order realisation process: from competent advice, through a detailed offer and delivery of goods. We are also happy to fulfil individual orders of our customers.
IF YOU HAVE ANY QUESTIONS, PLEASE FEEL FREE TO CONTACT US
Our team will gladly answer all your questions.
We also provide professional support and advice on the use of our products for firework displays.